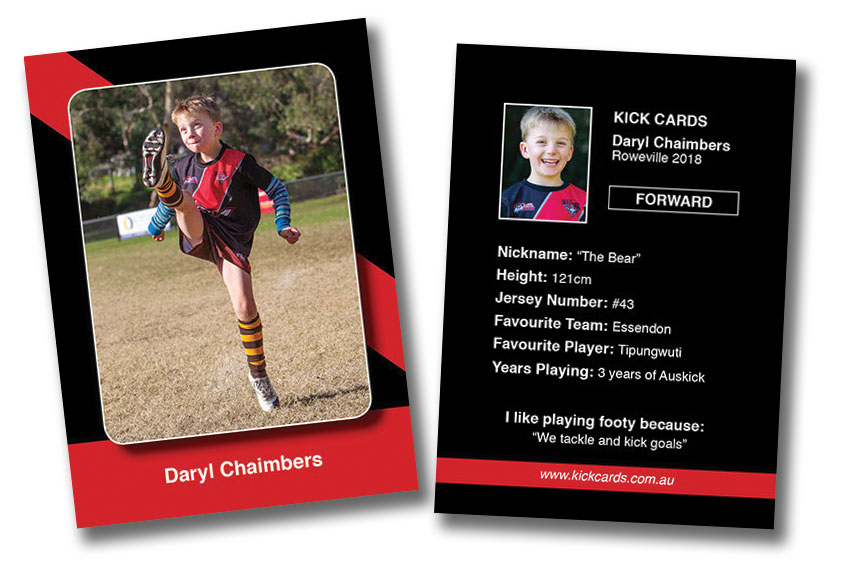 20 Cards for $25
30 Cards for $30
50 Cards for $35
At Kickcards we have a variety of cards to suit everyone.
HOW TO GET YOUR SWAP CARDS
STEP 1
Arrange for one of our professional photographers to come to one of your training sessions (or you can set up special session just for the cards.  Make sure you tell all the people in your team! )
STEP 2
Fill out a "Card Information" form – which can be found by following the "KICKCARDS" submenu link above

STEP 3
Once you have placed your photo order and filled in your information form.  You will be sent a proof of your card before it goes to print.  Once you have approved that – it will be about 2-3 weeks before your cards will be delivered.